The Expert Level certification attests the holder the knowledge and skills to be an expert in user experience and make critical decisions based on scientific methods.
It is a cooperation with UXPA. Our expert is the UXPA accreditation.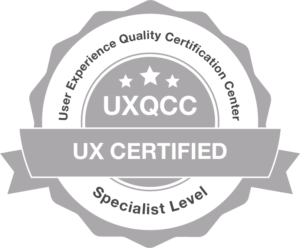 UX Team Leaders.
UX Consultants.
Global Design Leaders.
UX Trainers.
Managers.
Please note: Everyone with enough experience and knowledge can do the expert accreditation. We recommand to do the advanced level first.