UXQCC | User Experience Quality Certification Center
Get UX certified easily

Get your personal know-how verfied by industry and academic experts to show your professional skills to collegues, employers, clients or others..
Russ Wilson
CDO Fidelity Group
"By certifying UX practitioners, UXQCC is providing recruiters and companies additional assurance that individuals meet the bar in terms of knowledge and expertise. This has the potential to improve the sourcing of candidates, consultants, and partners world-wide.s."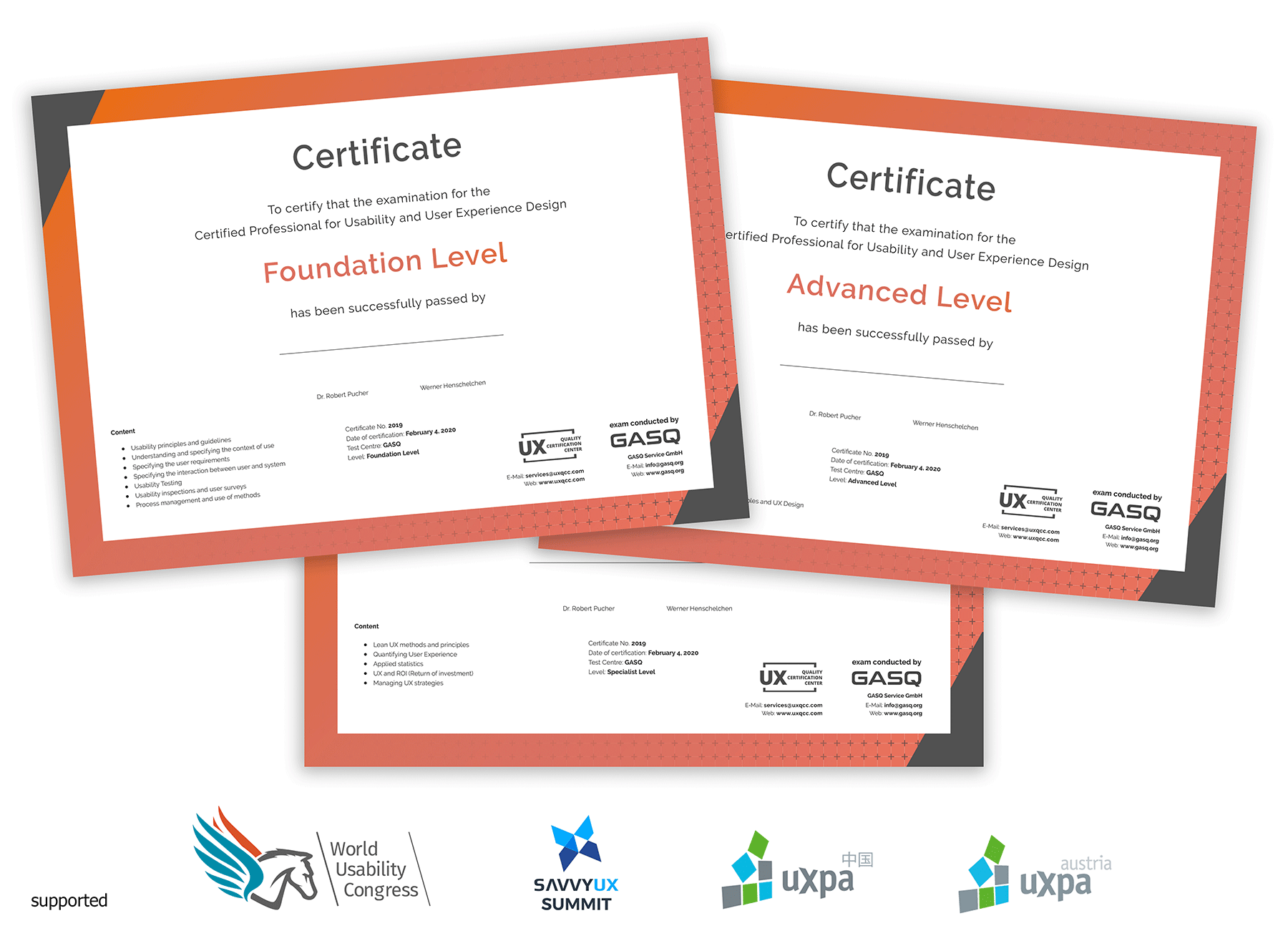 UXQCC certified professionals are valued by Companies worldwide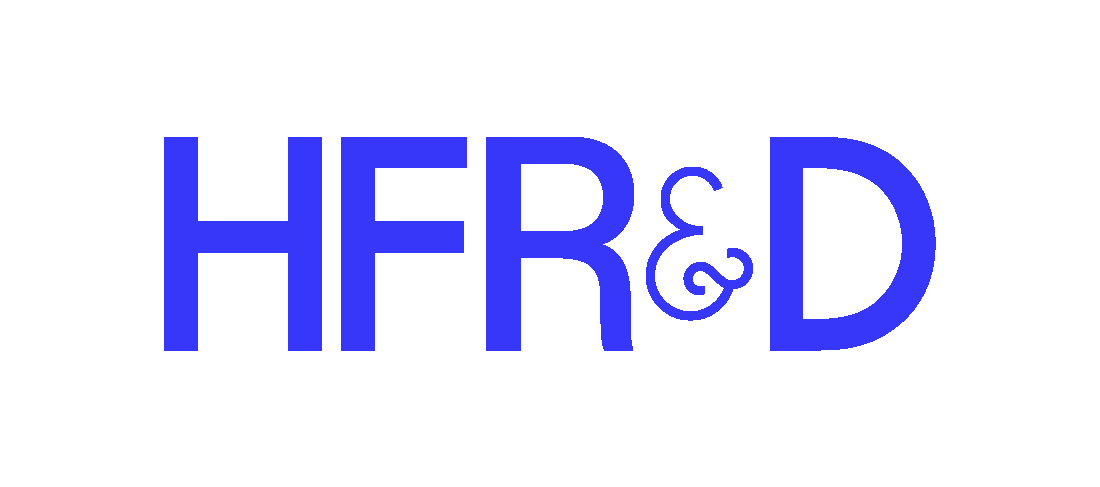 How does the Personal Certification work?
The UXQCC provides three Levels of Certification for UX Practioners to upgrade their UX skills

We are not an impersonal online course provider. With us you get personal training by learning from one of our international available trainers or at one of our local training providers. You will finish the course by taking your certification exam. The courses build upon each other and are therefore consecutive.

The foundation level certification attests the holder the knowledge and skills to be able to work in teams on projects involved in User Experience Design and
Usability Engineering.

The advanced level certification attests the holder the knowledge and skills to be able to lead teams working on projects in User Experience Design and Usability Engineering. The advanced level focuses on the application of knowledge in UX projects

The specialist level certification attests the holder the knowledge and skills to be able to quantify user experience and to draw critical decisions based on
scientific methods.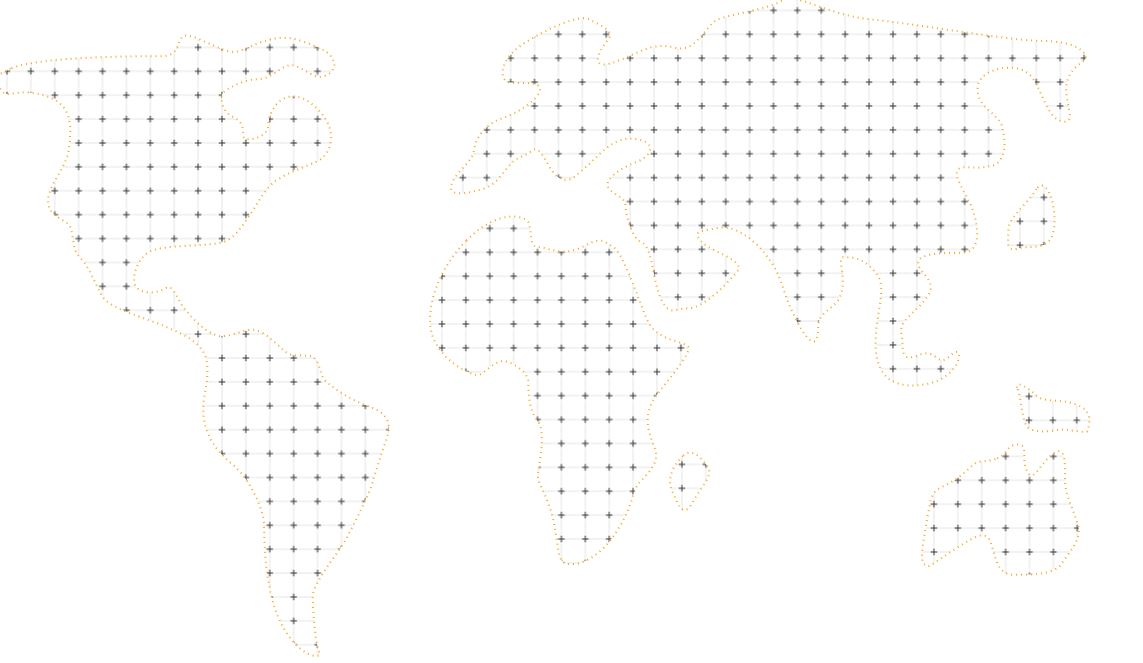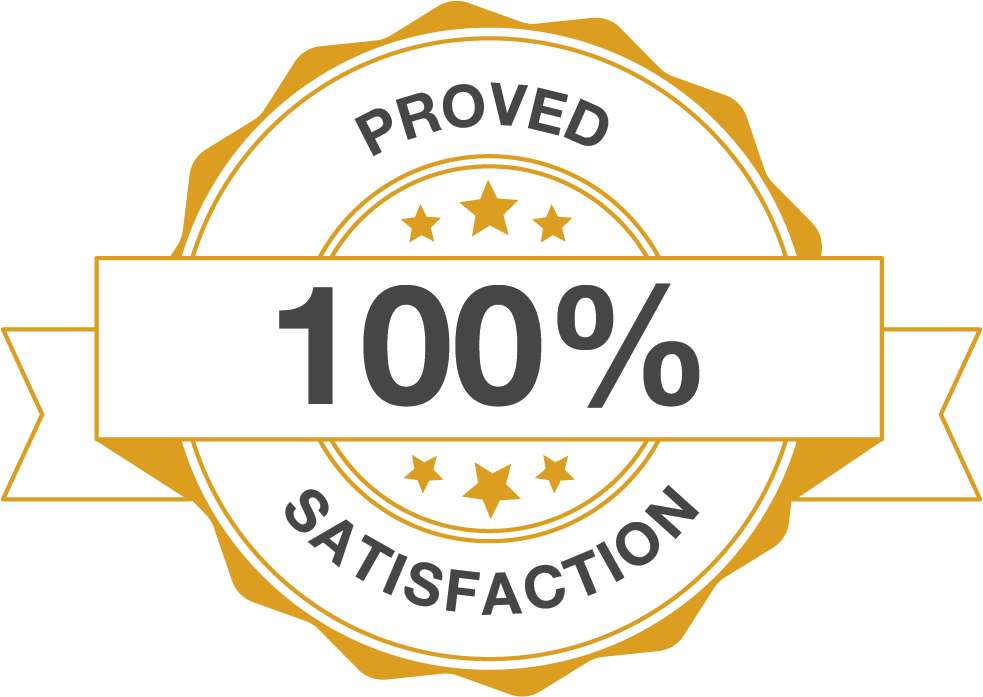 Upgrade your UX skills and demonstrate your certified UX proficiency to employers & prospective clients
Graduates of the UXQCC course receive a signed certificate and a badge for each completed level. These can be used in communications as well as on professional platforms to provied proof of knowledge and skills to stakeholders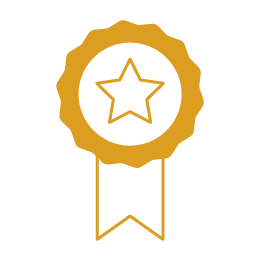 Uniform UX Language
Speaking a global UX language is vital for clarity of communications. You will increase understanding, increase performance, and increase productivity.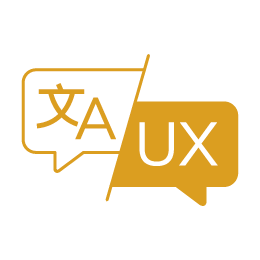 Proves your quality
Graduates of the UXQCC certification courses are vital members of a global UX community speaking a common UX language. Graduates are able to effectively identify and solve UX problems in a global team environment.
Advantages of authentic International UX Certification
UXQCC courses are curated and designed by UX educators and professional practioners with a total experience of over 150 years. This brings huge advantages of a unified UX certification for the global UX community .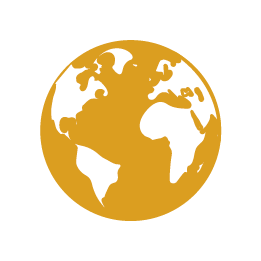 Global
We are a global certification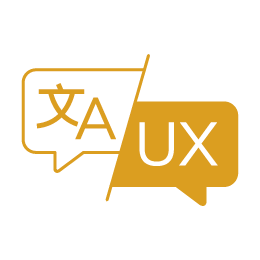 Multilangual
With our partners, you can do your exam in different languages.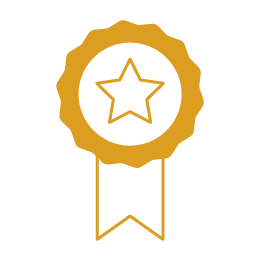 internationally recognized
Our UX certification is international recognized.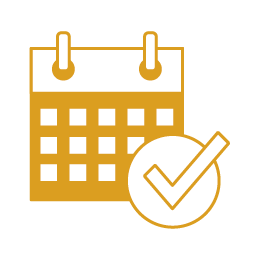 Exam -anytime and from anywhere
After you did your UX foundation level course, you can do your exam online anytime and everwhere.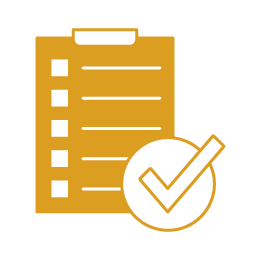 one global UX standard
It doesn't matter where you work, it's recognized around the world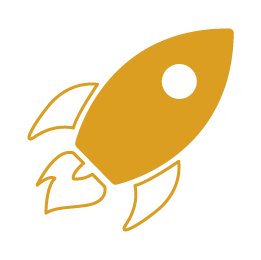 Your career upgrade
You CV will be happy to get such a certification. It will bring you to the next level for every job application.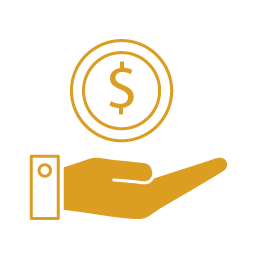 Affordable
To have a global certification, we make it affordable for all people living in different countries.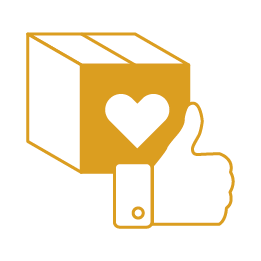 create better life experiences
You will be part to creat a better life for all of us.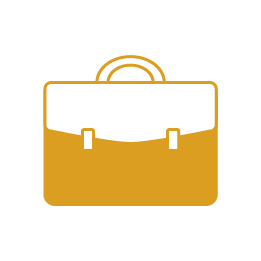 UX for all business
Every business need user experience services.
What UXQCC certified professionals say
Here's what professionals who completed UXQCC say about their experience and value after their certification.
The course for the certificate was a crash-course for people who have touched UX and want to advance further but also for professionals who want a quick wrap-up of all the elements of the UX-universe. Verena Seibert-Giller presented the contents with insights from real-live examples out of her personal carreer and accompanied the theory with activities to give us a hands-on experience. I'm looking forward to the next step: the UXQCC Usabiliy Professional Advanced Level.
The UXQCC certificate is the perfect combination to practical knowledge and experience over years of working in digital communication projects. It gave me basics for decision making and tools for further growing in the UX/UI area.
Up to now I spent a couple of years working as an UX designer. Therefore the course was a good possibility to refresh the basics and to get rid of some organizational blindness concerning UX tools and workflows. It was also great to get in contact with other UX Designer withhin the scope of the UXQCC certification
About User Experience Quality Certification Center
Passionate UX educators and professionals defining UX standards for User Experience, Design and Usability Practioners Worldwide
User Experience Qualification Center develops and maintains certificates for user experience and usability professionals, for companies and for products. UXQCC certifications are valued by UX organizations and companies worldwide.
Continuous improvements, supervised by an international board of experts from industry and universities ensures our quality of certifications and trainings.
Theoretical knowledge, practical skills and didactic excellence are combined to form one of the world´s most advanced schemes for UX education.
We would like to motivate not only UX practionizer, also project manager, manager and team leads to do a UX certification . The skills will optimize your whole life.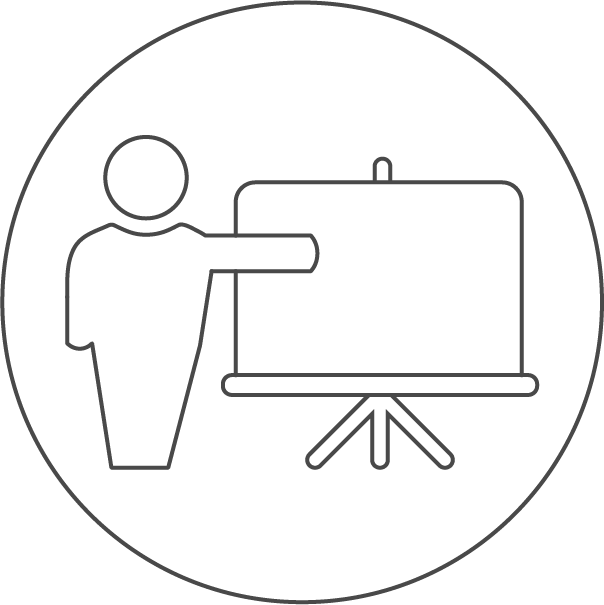 Study online at home with
your nearest accredited
training provider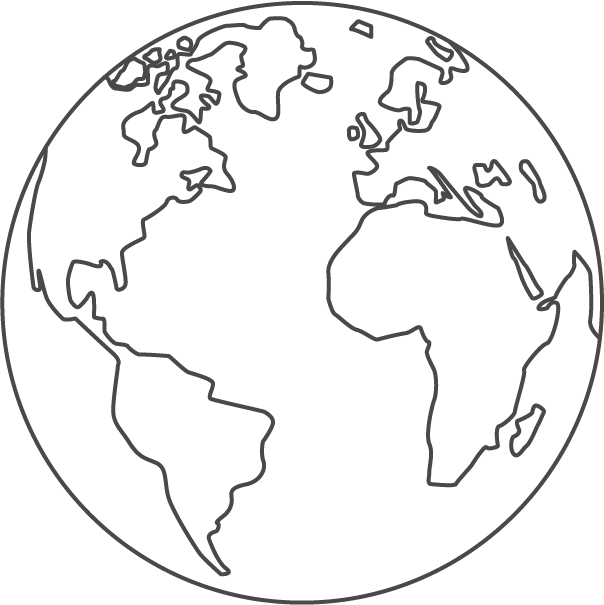 Internationally accredited
certification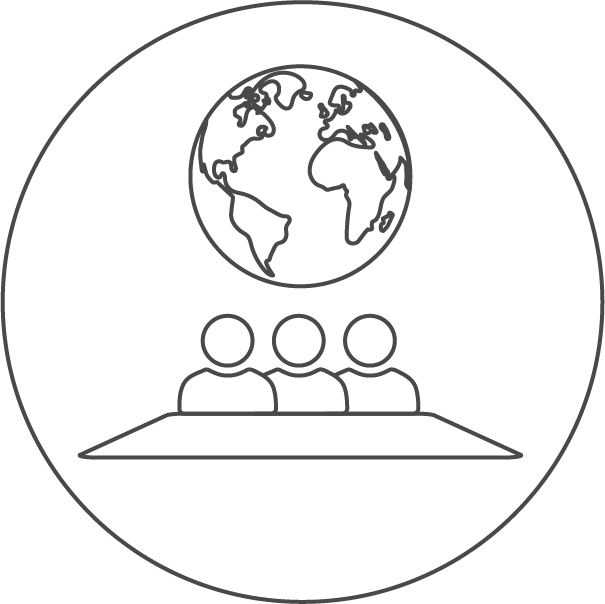 Work with industry
leading learning
providers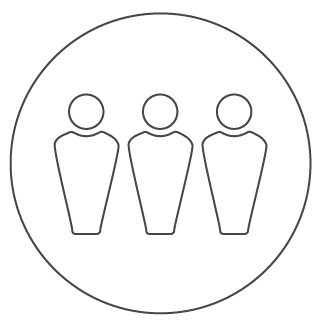 Certification for people, products and companies
UX skills are most sort after
Invest in your future
According to the independet platform uxdesignersalaries.com the average UX salary across 107 countries is $52,927 (February, 2020).
The Nielsen Normann Group published a trend forecast for the user experience design sector in December 2017. It clearly shows that the number of people employed in UX design is far away from reaching it's peak.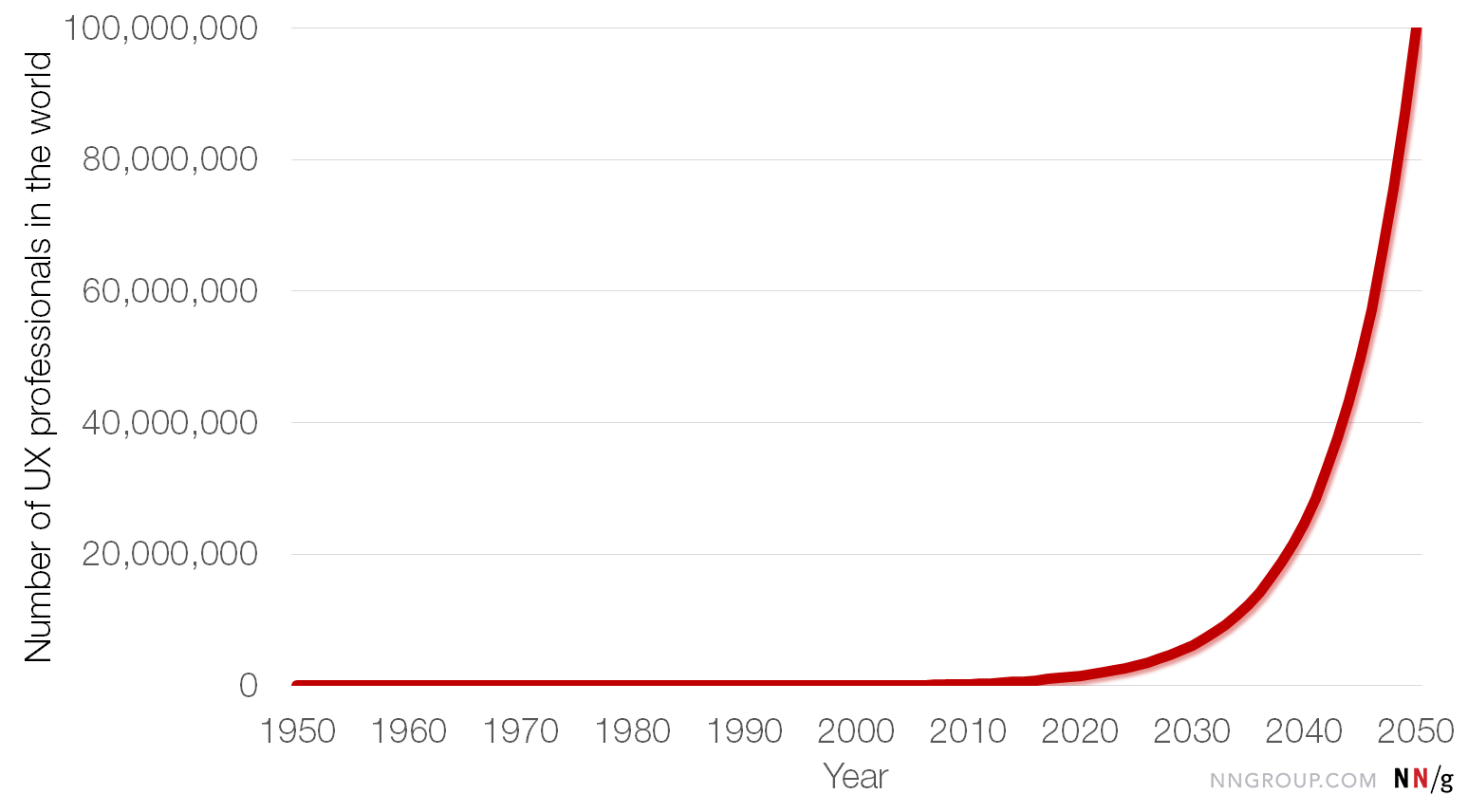 Any questions?

We don't spam you. 🙂